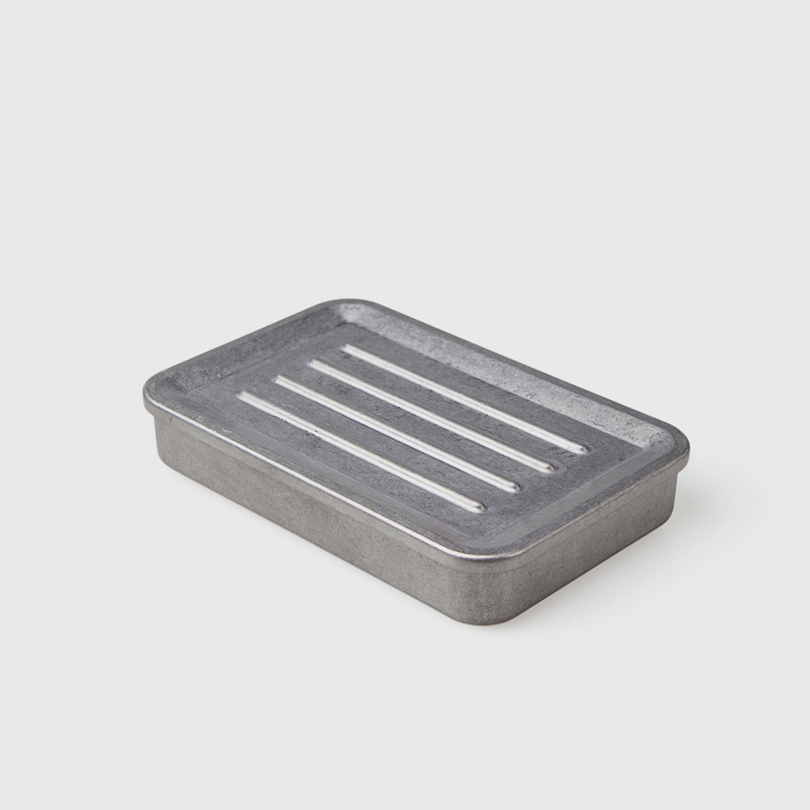 ALL DANZO PRODUCTS
Landscape | Basic
地景置物盒 | 基本款
TWD 1180
ORIGINAL PRICE / 原價 TWD 1180
Reg. Price: USD 52.00 / EUR 52.00
Basic是Landscape系列中不可或缺的元素,就像地表下可無限堆疊的地層。
基本款的上蓋可供其他四款地形置物盒作往下的垂直堆疊收納,創造桌上整齊有秩序的地景組合。上蓋為開放型置物空間,可放置文具、手工具等較大物品,亦可陳列零錢、迴紋針等小型物件。
 
Basic stands out as a special component in Landscape series. It is mainly designed for being stacked beneath the above four terrain scenes to build up vertical structures of boxes for saving more space for the work area. Besides, it is also capable to be used alone as an all-purpose storage unit.
 
材質:鋁合金
顏色:鋁原色、雪地白、熔岩黑、暗夜藍、湖水綠、夕陽橙、沙漠黃
尺寸:16 x 10.5 x 3 (cm)
重量:270 (g)
包裝:禮盒精裝、中英說明 / 附明信片,可作禮物卡
 
Material:Aluminum Alloy
Color:Raw Metal、Snow White、Lava Black、Night Blue、Lake Green、Sunset Orange、Sand Yellow
Dimension:16 x 10.5 x 3 (cm)
Weight:270 (g)
 
鋁合金原色款表面的花紋為特殊仿舊處理,使用後表面會產生自然氧化現象。烤漆版本請避免外力刮傷與強力撞擊。
 
The pattern on the aluminum alloy surface is a special vintage treatment, and the oxidation on the surface is nature phenomenon. Please avoid scratching and impact force against to the coating surface.
ADD TO SHOPPING BAG

放入購物袋